Secure Fax by Innoport
---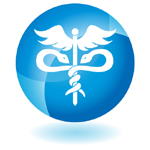 Secure fax service from Innoport helps to preserve confidentiality of fax documents and gives clients, customers, patients, health care professionals or anyone else faxing you the peace of mind they deserve. Innoport offers several options for secure online internet faxing of sensitive data and confidential documents:


Encrypted Fax:

Delivery of password protected fax using 128-bit PDF encryption.

Fax To Secure FTP (Fax To FTPS and Fax to SFTP):

Delivery of faxes using secure FTP over SSL and SSH.

Encrypted Email TLS:

Send and receive faxes using encrypted email (SMTP over TLS).

Secure Website:

Administer, retrieve and send faxes from our secure website at https://www.innoport.com.

HTTPS Fax API:

Use our robust and secure API to send out faxes from your web and stand alone applications.
Encrypted Fax

Fax to Secure FTP (Fax To FTPS and Fax to SFTP)

Send and Receive Faxes via Encrypted Email

Send and Receive Faxes from our Secure Website

Fax using our HTTPS FAX API