HIPAA Compliance Statement
---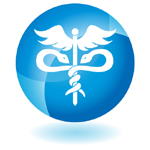 Innoport customers who subscribe to the Healthcare Add-on are offered the protections of an Intellicomm Business Associate Addendum so as to provide appropriate administrative, technical and physical safeguards to protect the privacy and integrity of Protected Health Information (PHI) involved in their use of the Innoport service.

Customers subject to the Health Insurance Portability and Accountability Act of 1996 (HIPAA) data protection regulations understand the need to ensure the security and confidentiality of information designated as PHI and Innoport service helps them meet those obligations by having implemented several safeguards.
Here are some examples of how Innoport helps you comply with the HIPAA data protection regulations:
Secure servers for information storage and retrieval.
Physical safeguards and restricted access to Intellicomm servers.
Technical security safeguards.
Secure online account administration.
Receive faxes as encrypted attachments to emails.
Secure SSL based fax retrieval via the web interface.
Secure SSL based voicemail retrieval via the web interface.
Encrypted fax and voicemail delivery via secure, encrypted tunneling via secure FTP (FTP over SSL or SSH FTP).
Secure fax to email using TLS (SMTP over TLS).
Secure email to fax using TLS (SMTP over TLS).
Secure voicemail to email using TLS (SMTP over TLS).
As the use of EMR (Electronic Medical Records) and EHR (Electronic Health Records) continues to grow, Innoport stands ready to assist our expansive roster of security conscious health care customers in their efforts to comply with HIPAA.