Instant Messaging For Business by Innoport
Instant Messaging For Business by Innoport
---
Businesses are highly dependant on rapid communications and turnaround times in this Internet connected world. Innoport Messenger enables real-time communications in your business by providing a convenient tool for exchanging messages as well as displaying the presence status. A multi-tabbed interface means you can stay connected with multiple individuals at the same time. Now there's an alternative to picking up the phone or sending emails that get lost in the inbox clutter - get prompt responses by using Innoport Messenger throughout your organization.
Innoport Messenger (IM)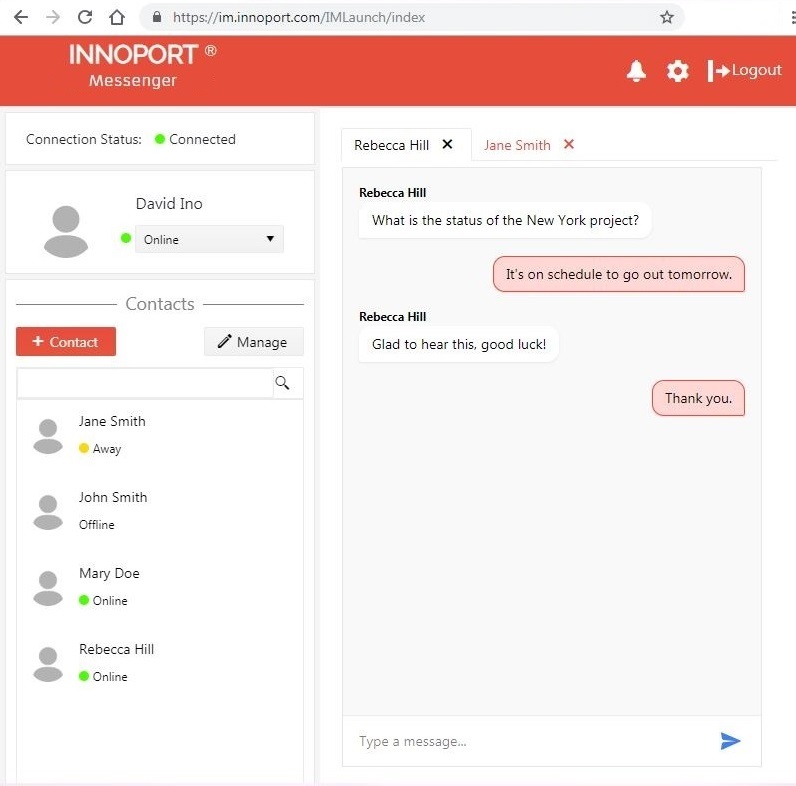 Innoport Messenger is designed for collaborative communications in small to large companies. The administrative control (Business Plans) allows for enterprise level management of which users in your company can use Innoport Messenger. Furthermore, the administrator can also broadcast important messages to your entire workforce in real-time. Desktop notifications and offline messages enable each user of Innoport Messenger to stay in the loop.


Notifications

Our fax and voicemail customers can also get a real-time notification of received messages on their desktop and Innoport Messenger.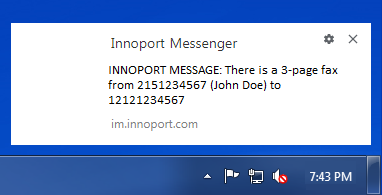 Sign up
for Innoport today and experience the ultimate in cloud communications services.