Call Queuing (ACD)
---
Innoport Automated Call Distribution (ACD), commonly known as Call Queuing, feature from Innoport allows you to intelligently route and queue your incoming calls to your agents. This allows you to have your callers waiting on hold for the next available agent. Your agents can be in different physical locations but Innoport ACD allows you to manage incoming calls efficiently and intelligently thus providing a high standard of customer service to your customers. Calls can be queued on a single Innoport virtual phone number that does not have an auto attendant setup and calls can be queued to an extension or a prompt of an auto attendant number.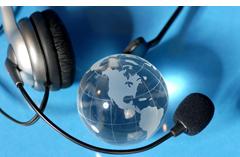 Some of the key features of Innoport ACD are:
Intelligent skill based routing - route your calls to your most experienced agents.


You can enable call queuing to put multiple callers on hold on a single Innoport number (even if it does not have an Auto Attendant).


ACD feature works with the Auto-attendant capability - configure different queues per auto-attendant prompt. Agents can be members of multiple queues, for example, customer service and support.


Have remote agents - Calls can be forwarded to any phone number for any given agent.


Agents check in and check out online - your agents may check in a queue to be assigned a call and check out once they are done.


Auto-Check out - configure ACD to auto-checkout an agent that does not answer calls in a timely fashion.


Voicemail option - your customers have the option of leaving a voicemail instead of staying on hold. Configurable Agent wrap-up time - configure the time between calls for the agent to wrap up before getting a new call.


Audio Prompts - manage audio prompts for your call queues.


Call Queuing (ACD) is available on the Standard Corporate Business Plan. No long term contracts, cancel at any time!
Click here to Sign up