Process mortgage loans quicker with a paperless fax solution!
Fax to email and email to fax streamlines the mortgage loan application workflow process.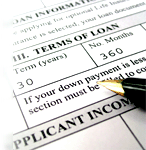 ---
For mortgage brokers and lenders
Whether you're a full-service brokerage firm that originates, underwrites and closes loans or you handle only a segment of the lending process, Innoport offers a solid competitive advantage and could pay for itself with the fees you earn from as little as just one opportunity you might ordinarily have missed!

Benefits of Innoport's fax service to mortgage professionals:
Receive faxes as PDF or TIF attachments straight to your existing email accounts;
Protect the privacy of your borrowers' confidential data with PDF encryption;
Keep an audit trail to improve accountability and to meet compliance regulations;
Send faxes between brokers, loan officers, and underwriters right from your email;
Reduce paper clutter;
Cut out paper and fax toner costs;
Streamline the loan origination, processing and underwriting workflow;
Process and approve loans quicker!
Service plans to consider:
Personal service plans for low to moderate volume users


Starting at $5.95 per month for inbound and outbound faxing
Includes 5 extensions and a monthly inbound allowance of 200 minutes
view pricing details for this plan
>> Sign up now for a personal service plan!



Standard Corporate for multiple fax number management and high volume users


Starting at $29.90 per month
includes a monthly inbound allowance of 750 minutes on a local or economy number
volume discounts starting at $250 of usage per month
view pricing details for this plan
>> Sign up now for the Standard Corporate plan!


Click here to learn more about Innoport's paperless fax solution.
*As a benchmark, it is typically safe to assume about one page per minute for sending a single page fax. Please keep in mind that slower fax transmission speeds (baud rate) and ink-intensity may affect your transmission time. As a rule of thumb, the "darker" the fax page, the more time it may take to transmit. For multi-page faxes, transmissions usually complete in shorter durations than the approximation given above.