Fax Forwarding Service by Innoport
---
Innoport's business plan customers may use Innoport's fax forwarding service to automatically forward any incoming fax to up to 3 different faxes. Customers may opt to receive a copy of the incoming fax in their email in addition to the fax forwarding.

Innoport leads the industry in providing robust and scalable fax forwarding. With fax forwarding the outgoing forward faxes are queued intelligently to minimize getting a busy signal from the receiving fax. If an outgoing fax fails it is automatically re-tried up to 4 times. This way businesses can fax and forget. Let Innoport deliver the faxes for you.
Innoport Fax Forwarding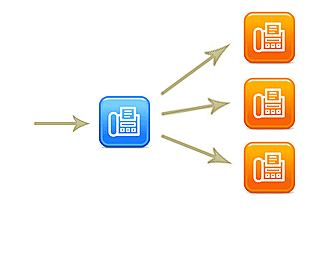 Sign up for Innoport today and experience the ultimate in hosted unified communications.