Protect financial data with a secure fax solution!
Bank on Innoport to reduce paper load and to heighten accountability and traceability of fax documents.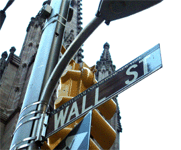 ---
For financial services professionals and organizations
Innoport's digital fax solution provides far better privacy, security and archiving than paper faxing, greatly enhancing your efforts for compliance with regulations, such as the Sarbanes-Oxley Act (SOX).

Benefits of Innoport's fax service to the finance, insurance & banking industry:
Receive faxes as PDF or TIF attachments straight to your existing email accounts;
Protect customers' financial data with PDF encryption;
Keep an audit trail to improve accountability and to meet compliance regulations;
Send faxes right from your email;
Reduce paper clutter;
Cut out paper and fax toner costs;
Save time fussing with the fax machine and searching through piles of paper;
Streamline interoffice document workflow;
Process credit applications and loans quicker!
Click here to learn more about Innoport's secure fax solutions.
Finance and banking document workflow automation
FTP and Secure FTP (FTP over SSL and SSH) fax delivery


Enables financial institutions to design custom fax workflow processes and document management systems.

HTTPS fax API

Learn more >>
Integrate outbound faxing into in-house or 3rd party financial applications.

OCR fax cover sheet

Learn more >>
Digitize hardcopy historic financial reports with an OCR faxing solution that automates document routing and file naming. Custom file naming allows for indexing by customer ID, EIN or fed tax ID, loan number, or by any other convention.

Service plans to consider:
Click here to learn more about Innoport's digital fax solution.