HIPAA Compliant Voicemail
HIPAA Compliant Voicemail Service by Innoport
---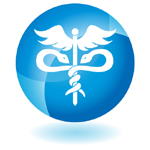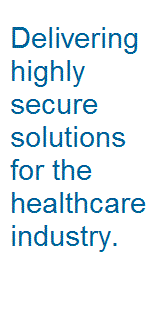 HIPAA compliant voicemail service from Innoport helps to protect sensitive voicemail transmissions. With industry leading encryption options available, the healthcare industry has several options available below:


Secure FTP (FTP over SSH):

Delivery of voicemails using FTP over SSH (SFTP) to your secure server.

Secure FTP (FTP over SSL):

Delivery of voicemails using FTP over SSL (FTPS) to your secure server.

Encrypted email TLS:

Receive voicemails using encrypted email (SMTP over TLS).

Secure Website:

Retrieve voicemails from our highly secure website https://www.innoport.com.

Customers using the Innoport service for transmission of any Protected Health Information (PHI) under the U.S. HIPAA regulations must add the Healthcare Add-On (offered on both Personal and Business plans), which offers the protections of an Intellicomm HIPAA business associate agreement (BAA).
Receive via Secure FTP (over SSH or SSL)

With our Standard Corporate business plans you can get your voicemails delivered directly to your servers securely using our Secure FTP options.

Innoport's voicemail secure FTP provides a secure way to deliver your confidential transcriptions directly to your secure server. This feature is well suited for businesses that provide call in dictation services or have a heavy volume of incoming messages.

Receive via Encrypted Email (TLS)

Our Standard Corporate business plan members may choose to receive voicemails via encrypted email using SMTP over TLS.

Receive via Secure Website

Another available option is to download all voicemails directly from your Innoport account online. Notification options are available so that you can receive text message alerts to your email, cell phone or other wireless device each time a new voicemail is received. Then return to the website to download it from your inbound activity log, which stores the last 30 days of messages. Account access is only granted after authentication through a secure log in process. We employ SSL (secure sockets layer) technology to protect all transmissions between the client and our website.

Calling Party Access Code

With Innoport's Calling Party Access Code, you can choose to receive calls from authorized callers who will have to enter the code before being connected to you or your mailbox.



Real-Time Desktop Notifications


Receive real time notifications of incoming voicemails via Innoport Messenger

As listed on this page, Innoport offers several options for secure voicemail services. However, it is the responsibility of each Innoport customer to ensure that the customer's particular data protection needs are met by configuring and/or using the appropriate security settings in the customer's Innoport account.

Sign up for Innoport today and experience the ultimate in cloud communications..