HIPAA Compliant Fax by Innoport
---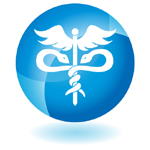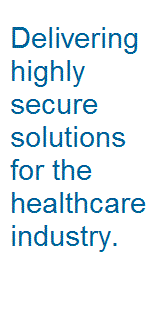 HIPAA compliant fax service from Innoport helps to preserve confidentiality of sensitive health information. Hospitals, diagnostic and testing labs, pharmacies, revenue cycle management, medical billers and coders, EMR, EHR, physicians, health care professionals, and other entities involved with patient information can take advantage of the several secure fax options from Innoport to secure their online and internet fax communications. Our secure fax solutions are an integral part of the healthcare information delivery of a growing number of healthcare and EMR/EHR related entities. Here are the secure fax options available:


Encrypted Fax:

Delivery of password protected faxes using 128-bit PDF encryption.

Fax to Secure FTP (Fax To FTPS and Fax to SFTP):

Delivery of faxes using secure FTP over SSL and SSH.

Encrypted Email TLS:

Send and receive faxes using encrypted email (SMTP over TLS).

Secure Website:

Administer, retrieve and send faxes from our highly secure website at https://www.innoport.com.

HTTPS API:

Use our robust and highly secure API to send out faxes from your web and stand alone applications.

Customers using the Innoport service for transmission of any Protected Health Information under the U.S. HIPAA regulations must add the Healthcare Add-On (offered on both Personal and Business plans), which offers the protections of an Intellicomm HIPAA business associate agreement (BAA).
Encrypted Fax

Innoport fax to email delivery already eliminates mishandling of faxes off shared fax machines through delivery to private email addresses. With the advantage of PDF fax encryption, you receive an added layer of security by password-protecting fax documents. Encrypted faxes may only be viewed by supplying the proper password. You have full control on creating and changing the password at anytime for the encrypted faxes arriving to your account.

Send and Receive Faxes from our Secure Website

Faxes can also be downloaded directly from the Innoport account online. Notification options are available so that you can receive text message alerts to your email, cell phone or other wireless device each time a new fax is received. Innoport website is protected with SSL (secure sockets layer) technology.

For secure fax sending, Innoport offers a web fax service for uploading the files to be faxed through our secure website. A preview is presented prior to sending the faxes online. Click here to learn more about our fax sending services.

Fax to Secure FTP (Fax To FTPS and Fax to SFTP)

Standard Corporate Business service plan members may choose FTP, FTPS (FTP over SSL) or SFTP (SSH FTP) delivery. Secure FTP creates a secure tunnel between Innoport servers and your secure FTP site for the files to travel through. This also offers various possibilities in implementing health care workflow automation. Where speed and security is a concern, such as imaging, revenue cycle management, record retrievals and more, this delivery method creates unprecedented opportunities for you to improve your processes.

Send and Receive Faxes via Encrypted Email

Our Standard Corporate business plan members may choose to send and receive faxes via encrypted email using SMTP over TLS (fax to TLS email and TLS email to fax). Click here to learn more about sending and receiving faxes using SMTP over TLS.

Send Faxes using HTTPS Fax API

For document workflow automation, developers can utilize our secure HTTPS API to integrate outbound faxing into stand-alone and web applications. Click here to learn more about our fax API. Automating your workflow with a secure fax API for fax sending can give you a tremendous speed advantage in processing your workflow. Integrate our secure fax API for round the clock fax sending automation, and massive concurrent fax sending throughput.



Real-Time Desktop Notifications


Receive real time notifications of incoming faxes via Innoport Messenger

As listed on this page, Innoport offers several options for secure fax services. However, it is the responsibility of each Innoport customer to ensure that the customer's particular data protection needs are met by configuring and/or using the appropriate security settings in the customer's Innoport account.

See the Innoport HIPAA Compliance Statement.

Sign up for Innoport today to secure and speed up your faxing in health care operations.