A Fax, Phone System and IM for the Healthcare Community
Improving the quality of life for the industry that helps lives.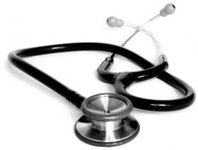 ---
Healthcare solutions for providers and payers
Innoport's unified communications suite delivers healthcare solutions to fit electronic medical record (EMR) systems, hospitals and hospital systems, private medical and dental practices, pharmacies, health insurance companies and health benefits administrators.
Because of the implications associated with protected health information (PHI) under HIPAA, we offer several secure fax advantages.
Customers using the Innoport service for transmission of any Protected Health Information under the U.S. HIPAA regulations must add the Healthcare Add-On (offered on both Personal and Business plans), which offers the protections of an Intellicomm HIPAA business associate agreement (BAA). Click here to learn more about our HIPAA compliant fax service.
Secure Fax solution
Receive encrypted faxes directly in your email.
Get Faxes delivered via your to FTP or secure FTP (FTPS) server digitally in TIFF, PDF or encrypted PDF format.
Send and receive faxes via encrypted email using SMTP over TLS.
Integrate your mission critical application to send out faxes with our highly secure FAX API.
Receive and send out faxes directly to and from your email, or from our web site and get rid of your old fax machine.
Automate document routing and file naming by using our OCR Fax coversheet.
Benefits:
Secure faxing for compliance


Easily archive sensitive patient and health insurance data for fast and efficient record-keeping.

Improve workflow with Paperless faxes.


Increase productivity in key functions involving claims processing and adjudication, patient referral authorizations and pharmacy prescriptions.

Save Money


Get rid of your old fax machine and fax line and save money using Innoport's enhanced fax services.

Mobile faxing for universal access


Get immediate access to analyses and reports on patients while performing rounds

Click here to learn more about Innoport's Fax solution.
Hosted PBX solution
Auto attendant with custom menu options and extension numbers.
Separate open and closed hours main greetings.
Find me/follow me to forward calls through a sequence of up to five phone numbers.
Voicemail to email sends voicemail as .wav audio files to your email.
Only attend to calls from authorized callers using our calling party access code feature.
Hold/retrieve functionality and music while callers wait
Unattended extension transfer passes callers between departments.
Applications:
Virtual receptionist for a physician's or dentist's office


Boost the image of your private practice with a professional sounding office phone system.





Dictation system


Cut the cost and training time of your transcription workflow. Doctors simply dictate through the phone and recordings are automatically sent to transcriptionists.

Virtual call center


Route calls to remote health care advocates or set up an after-hours emergency line.
Click here to learn more about Innoport's Hosted PBX solution.
Case Study:
Helpdesk for Healthcare Facilities
(

466 KB PDF)
Secure Instant Messaging
Innoport's Web based secure instant messaging from Innoport allows you to communicate securely and instantly without any additional software to download.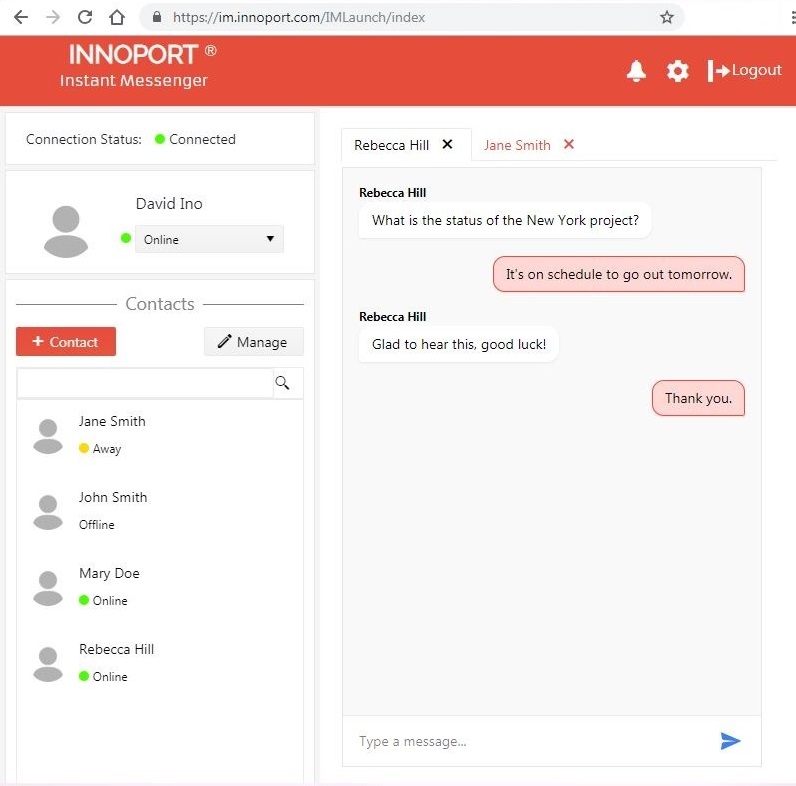 SSL encrypted instant messaging.
Communicate with multiple individuals in a multi-tab interface.
Click here to learn more about Innoport's Secure Instant Messaging solution.
Document Management
Document management to automate filing and indexing


Use as an EMR solution to digitize hardcopy medical records. Custom file naming allows you to index by patient ID, date of visit, ICD-9 code or by any other convention.

Click here to learn more about Innoport's Fax OCR solution.