Innoport Secure Instant Messaging
---
Web based secure instant messaging from Innoport allows you to communicate securely and instantly without any additional software to download. Secure Innoport Messenger uses Secure Sockets Layer (SSL) encryption to secure all communications. SSL encryption prevents eavesdropping and tampering of messages over networks and over the Internet. The Secure Innoport Messenger (IM) is available to all Innoport members.
Secure Innoport Messenger (IM)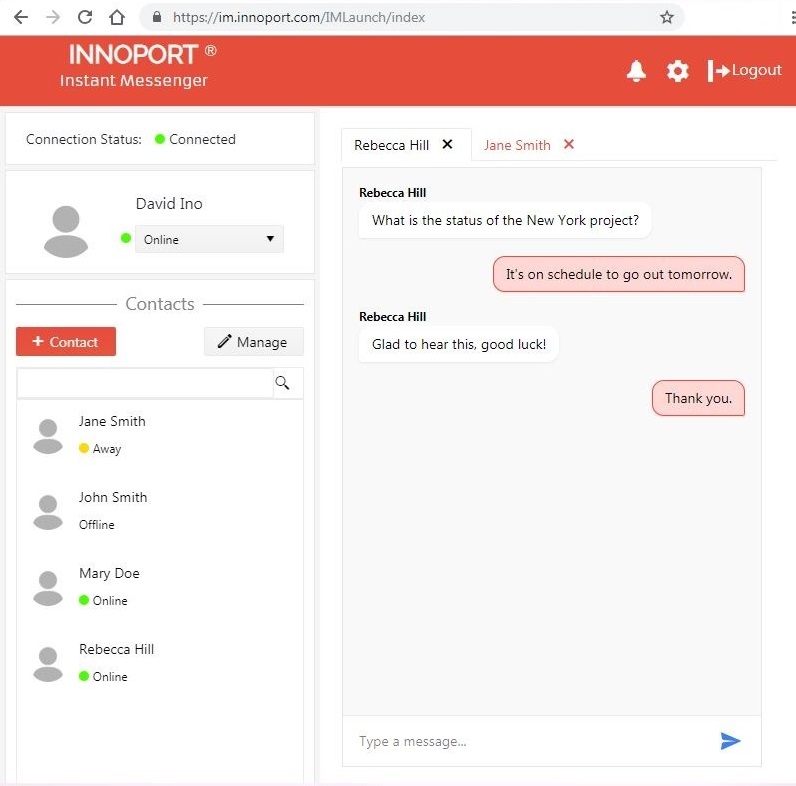 Secure Innoport Messenger supports tabbed messaging which allows you to switch between conversations by clicking on the tab.

Get control of your text messaging using Innoport's administrator account. This allows the administrator to control which account in your company can use the secure Innoport Messenger.

When it comes to exchanging sensitive or routine business communication, our secure instant messaging service offers you the assurance that the contents of your text messages to the other party, be it your associate, colleague, team member or even a vendor, are transmitted securely and encrypted over the internet (as long as both parties are using Innoport Messenger). Our industry-leading secure instant messaging solution is ideal for collaborative corporate communications.

Sign up for Innoport today and experience the ultimate in hosted unified communications.