Fax food orders to restaurants directly from a webform!
Automate your outbound fax workflow in minutes with Innoport's developer fax API.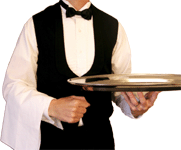 ---
For restaurant websites and online order taking sites
Online order fulfillment becomes a breeze with Innoport's HTTPS fax API. You'll be amazed by the ease of integration and you'll be taking food orders through the web in no time. Starting at only $5.95 per month for access to the fax integration toolkit, you simply pay for usage as you go when orders are faxed.

Benefits of Innoport's fax integration toolkit:
Ease of integration;
Works with any programming language that makes HTTPS calls
(ASP, JSP, PHP, VB, .NET, Cold Fusion, C/C++, Java, C#, etc.);
Flexibility in checking status of sent faxes to ensure orders are going out;
Automatic retry to fax numbers which are busy to better manage orders during rush hours (breakfast, lunch, dinner);
Pay mere cents to fulfill each order;
Have food ready for your hungry patrons quicker!
Service plans to consider:
Click here to learn more about Innoport's HTTPS fax API.
*As a benchmark, it is typically safe to assume about one page per minute for sending a single page fax. Please keep in mind that slower fax transmission speeds (baud rate) and ink-intensity may affect your transmission time. As a rule of thumb, the "darker" the fax page, the more time it may take to transmit. For multi-page faxes, transmissions usually complete in shorter durations than the approximation given above.