Toll Free 800 Numbers by Innoport
---
Toll free numbers project a professional image, convey that you are a serious business, and most importantly, provide an easy way for your customers to reach you. Boost your bottom line by getting a smart toll free 800 number from Innoport.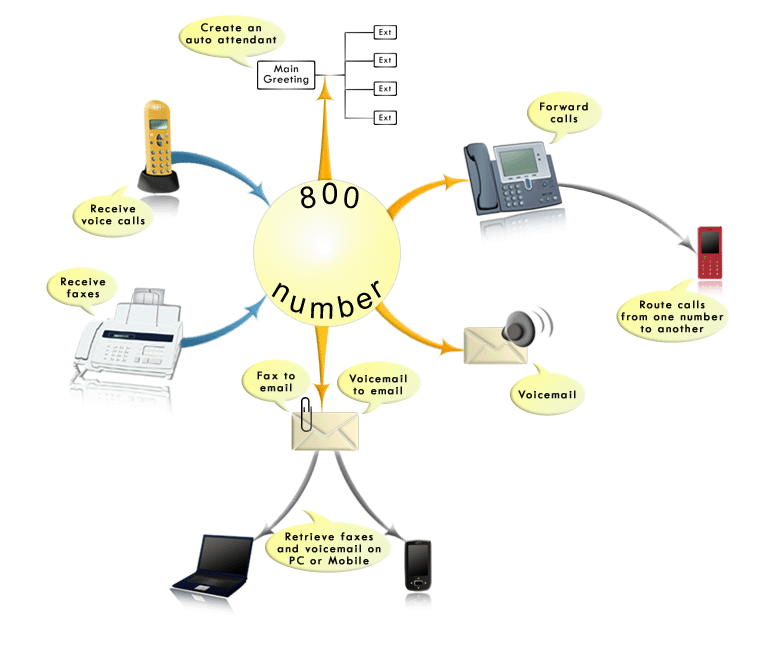 Virtual Phone System
A toll free 800 number from Innoport can be used to create a powerful virtual phone system, with auto attendant, extensions, call forwarding and voicemail boxes to suit your needs. Create rules to have the toll free number forward to any number or numbers (find me / follow me) at various times of the day and/or week. Get a toll free 800 number from Innoport and show the world that you don't just have a toll free number, you have a smart and powerful toll free 800 number.
Voicemail
Need a toll free 800 number just for voicemail or voicemail to email, look no further. Simply select an appropriate plan that comes with voicemail and fax to email services for a low cost, affordable toll free service.
Fax Service
Innoport toll free numbers can accept fax and deliver them to you via email, online or FTP. Choose the fax services appropriate for your needs.
Innoport offers toll free 800 numbers in various formats - 888, 877, 866, 855 and 844. (limited quantity of true 800 area code numbers available upon request).