How To
Virtual PBX Service
Setup Virtual PBX Service by Innoport
---
Every small business dreams of instant success. The first step towards achieving this goal starts with the image you present. Show your customers that you're serious about your business. To be a big business, you need to think and act big! Let Innoport help you get there with a state-of-the-art virtual phone system that's
easy to use
and
affordable
.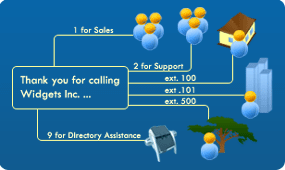 Overcome the small business syndrome! Innoport Business service plans offer auto attendant, multiple mailbox extensions and find me / follow me capabilities for setting up a virtual PBX system that forwards calls directly to you. It's like having your own receptionist!
Virtual Office Solutions for:
Small to medium size enterprises (SME)
Small office / home office (SOHO) establishments
Small business owners
& entrepreneurs
Remote or satellite offices
A geographically dispersed workforce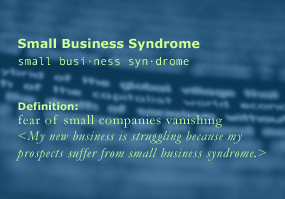 Virtual PBX service features:
Dedicated phone number


Subscribe and obtain a local or toll-free number. Use for voice only or receive faxes to your email on the same number.

No busy signals


Simultaneous call acceptance prevents callers from running into busy signals.

Auto attendant


Create custom call scripts and schedule main greetings to play based on days and times (e.g., business hours, after hours).

Artificial greetings


Record greetings by phone, upload audio files or type call scripts online to generate an artificial voice to read the greetings.

Speech recognition


Enable callers to give voice responses. This also gives you hands-free capability in accessing voicemail messages.

Custom extensions


Create mailbox extension numbers up to 9 digits in length.

Menu options


Prompt callers to select from departments or persons (e.g., "1 for Sales, 2 for Support, 0 for a Receptionist...").

Music on hold


Specify a custom audio file for callers to hear when placed on hold and while being transferred.
Directory assistance


Enable find by name and/or full listing. Exclude individual extensions from the directory.
Find me / follow me
Set up routing schedules on each extension to forward calls through phone number sequences (e.g., office, cell, home).
Universal voicemail
Personalize greetings on each mailbox extension and pick up messages over the phone or listen to them on the computer.

Call screening


Prompt callers to announce themselves. Choose to accept the call or to send directly to voicemail.

Incoming call identifier


Find out the menu option a caller selected when picking up the call. Prepare to put on your sales hat or customer service voice.

Hold/retrieve


Place callers on hold and retrieve the call off of hold through simple key commands.

Extension transferring


Transfer calls to other extensions or to external telephone numbers altogether.